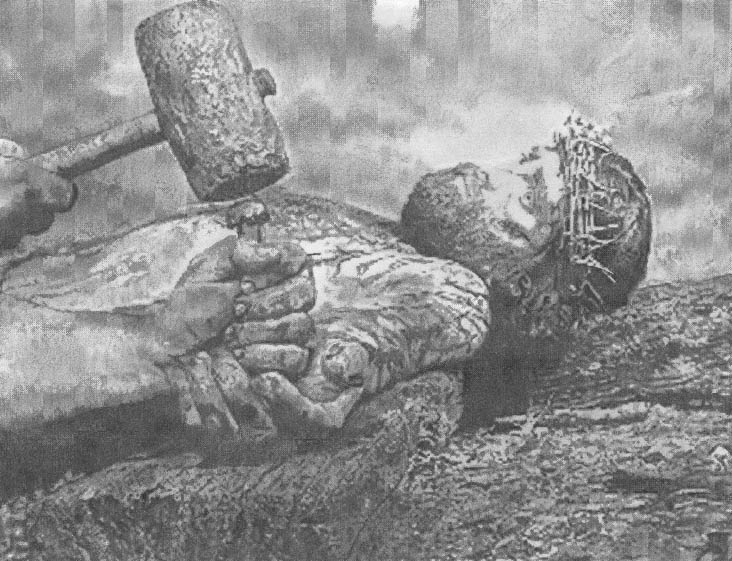 This is a drawing that I finished in May 2001.
This was drawn using pencils of 6H and F lead hardness, and is on museum quality Canson art paper.
The low resolution scan at 75dpi does not show the detail of the original.
The vertical bars in the background sky are the result of the low resolution scan, and are not on the drawing.
Actual size is 11" high X 14" wide