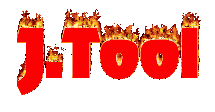 In September 2000, the prototype J.Tool was premiered at the Roscommon Fireman's Memorial Festival in Roscommon, Michigan. The J.Tool received excellent reviews by every firefighter in attendance. More than 25 full time and volunteer departments attended this prestigious event. Numerous inquiries pertaining to the production date of the J.Tool were received. Well, the waiting is over!
This new, innovative and revolutionary tool is available NOW!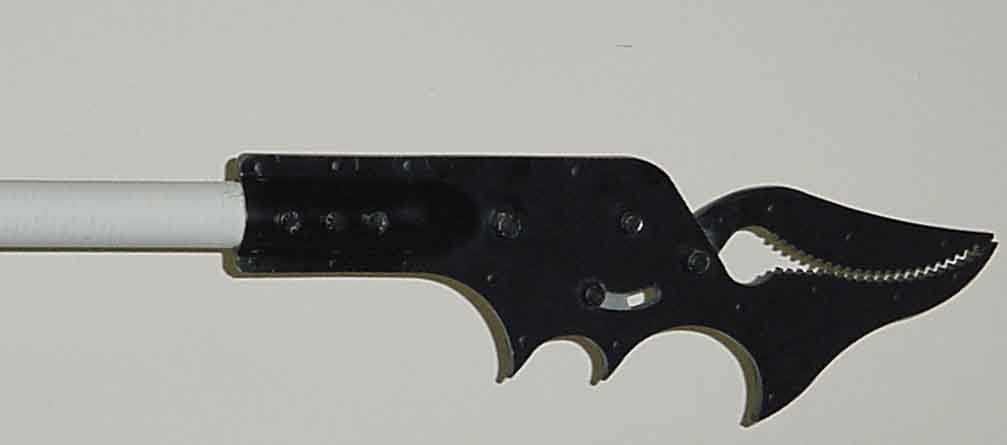 J.Tool Facts
Over 2 years in development, the innovative J.Tool was designed by a firefighter, for firefighters who need to get the job done now
without having to leave the scene of the fire to get other equipment.
When penetrating a wall is imperative, the J.Tool is the only tool a firefighter will ever need.
Far superior to the traditional hook and pole, the J.Tool can grab and clamp those objects that otherwise could not be pulled down.
The revolutionary addition of the 'locking jaws' on the J.Tool render the old 'hook and pole' totally obsolete.
The J.Tool is guaranteed to deliver maximum performance for any required job!
J.Tool Specifications and Features
The J.Tool is available from 4 foot to 10 foot lengths. Custom lengths can be ordered to best suit your department's special needs.
The J.Tool features a large easy to operate locking handle made of lightweight aluminum.
No extra strength is needed to operate and no extra training is necessary to use the J.Tool.
The 'jaws' of J.Tool are crafted of heavy-duty but lightweight steel and aluminum and will withstand the intense heat generated in a fire.
The 3 1/2 inch long jaws are stamped, laser cut, and riveted for super strength.
The 6 foot length J.Tool weighs only 7.25 pounds and the 10 foot length J.Tool weighs less than 8 pounds.
The rugged 1.43 inch diameter pole of the J.Tool is constructed from lightweight non-breakable fiberglass which will withstand extreme heat.
The J.Tool pole features a high tensile stainless steel cable with sintered ends that will not separate or stretch even under the extreme and rigorous conditions regularly experienced by firefighters.
The cable, which is separated by a non-conductive, high strength Delrin™ rod will minimize the chance of shock while using the J.Tool.
2 additional hooks on the J.Tool make it easier to pull soft or burned materials out of your way.
The J.Tool is hand crafted and manufactured under strict quality control standards and distributed by:

in Warren, Michigan
and was designed by:

of South Rockwood, Michigan in conjunction with QUAD Industries.
Click above on the J.Tool Enterprises logo to place your order using our printer friendly online order form
or click the mail link below to receive more information
J.Tool Enterprises
P.O. Box 144
South Rockwood, MI. 48179
web design ©2001
by trmn8r