A letter from the designer of the J.Tool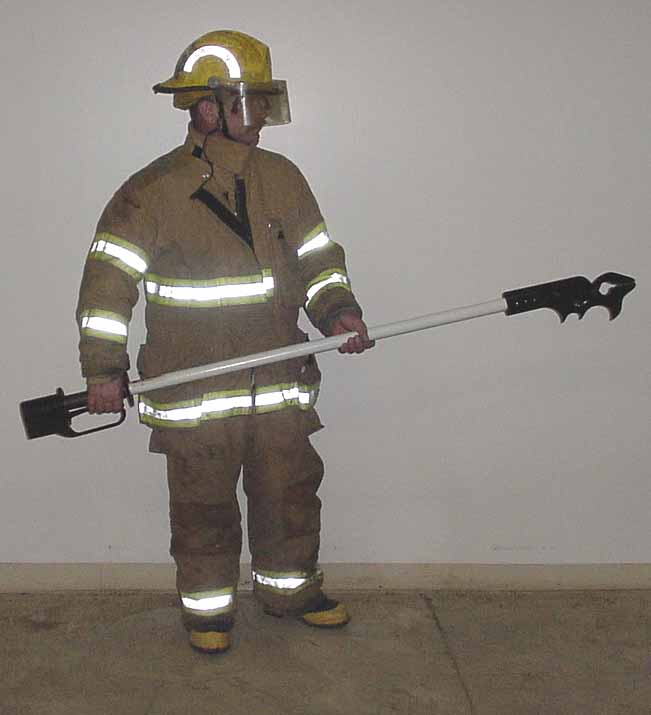 I've been a fireman for 20 years. In those years, I've seen the development of many new tools and apparatus.
But the bulk of the work on any fire scene is still done by 'hands on' firefighting.
For many years, the pike pole has been the tool of choice for demolition and overhauls, but there are many times when the pike pole just doesn't get
the job done. When debris on structures is pulled on, 9 times out of 10 it becomes vertical and can't be pulled down or out of the way by conventional means.
Then, more manpower is needed for tools such as ladders and axes to get the hanging debris...or you may even have to find another access to the fire.
While on a 2 unit apartment fire in Flat Rock, Michigan in 1999, the fire had spread to the overhang portion of the roof.
With the other portions of the fire under control, a 10 foot pike pole was used to pull siding sofits of metal and wood.
With the debris still hanging after pulling on it for several minutes, the access opening would not allow for effective extinguishment.
We ended up shifting operations to contain the fire, but not until after more extensive losses to the building.
If we would have had a tool that could grab on to the debris to remove it, the fire would have been contained.
For the last 2 years, I've been working with Quad Industries to design a lightweight tool that would not
change the way we use the pole, but instead would add to it's efficiency.
It was out of this necessity that the J.Tool was born. It is named J.Tool because of the locking 'jaws'
on the end of the hook and pole. You will never want to use a standard hook and pole again.
After you've used the J.Tool, you'll wonder how you ever got the job done without it.
John Beaudrie, Captain
Station 2 Berlin Township, South Rockwood, Michigan