The VVA Chapter 142 Store is
NOW OPEN!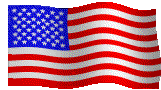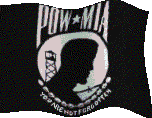 Jackets, t-shirts, tank tops, and sweats are available in sizes up to XXXXL
-Click below on the name or number of the items you wish to view-
-After viewing, press your browser's BACK button to return to this page-
-Scroll down the page for Prices and Ordering Information-
Chapter 142 also offers many different types of high quality Patches and Pins,
along with Custom Made Dogtags
Please Inquire for availability and prices
VVA Logo Jackets-
Available in black - white - red.
Thin lining- $65.00
Pile lining- $95.00
T-Shirts
Available in black - white - grey.
Sizes S-XL- $14.00
2X-4X- $16.00
Tank Tops
Available in black - white - grey.
Sizes S-XL- $14.00
2X-4X- $16.00
Polo-Golf Shirts
Available in cream - green - navy - grey
Sizes M-XL- $30.00
2X-4X- $32.00
Caps-Hats
Printed- $8.00
Embroidered- $12.00
VVA Watch
$32.00
Veterans 'The Wall' Watch
Every name on the Wall on a microchip in the watch
$65.00
Sweatshirts
Available in all colors.
Sizes S-XL printed- $28.00
2X-4X printed- $30.00
S-XL embroidered- $45.00
2X-4X embroidered- $47.00
Large Flag and Service Medal Display Case
$100.00
Small Flag Display Case
$55.00
Vehicle Flags - American or POW/MIA
$17.00
Full Size Flags
American- 4 X 6 ft. $15.00
POW/MIA- 3 X 5 ft. $35.00
Mugs
Large 44 oz.- $10.00
Water Bottle- $5.00
-Ordering Information-
Place your order below via e-mail.
Shipping and handling on most items is only $4.50
Flag Display Cases, due to their size and weight add $8.00 shipping.
Personal Checks, Money Orders and most major Credit Cards are accepted.
The V V A Monroe Chapter 142 Site is by:
Copyright 1998-2001
All Rights Reserved